In 1st Grade We're Currently Learning About:
Making a Smart Guess!
Students saw Cookie Monster try to guess what's in the mystery box. What do you predict is his guess? Take a look and see for yourself!
Check out the Family Newletter below for more information and how you can support this learning at home!
1st Grade Concepts:
Hidden Rules: Expected/Unexpected Behaviors
Smart Guess
Flexible/Stuck Thinking
Size of the Problem
Sharing an Imagination
Social Emotional Learning at the Kennedy:
Get Ready for SPEL-Time!
SPEL-Time is Speech and Emotional Learning Time! This is a co-taught inclusion program implemented in grades Kindergarten and Grade 1 by Erin Fruci, Speech/Language Therapist and Jennifer MacLea, School Psychologist which incorporates the We Thinkers! curriculum designed by Michelle Garcia Winner, as well as other research-based practices. In alignment with district and curriculum standards for Social Emotional Learning (SEL), during SPEL-Time students will develop necessary social/emotional skills in order to become effective communicators, collaborators, and problem solvers!
The Kennedy is Currently Learning about:
Social Awareness!
Social Awareness is noticing that people may have different thoughts and feelings about the same thing.
Kindergarten students shared, compared and voted on their Favorite Winter Activity. The results were surprising!
Second grade students watched Arthur and his friends in a tricky social situation.
Click here to watch for yourself!
Students wrote down advice for Arthur on how he could be a better friend. We had many great ideas!
In Kindergarten We're Currently Learning About:
Thinking with your Eyes!
Book Suggestion: My Friend is Sad by Mo Willems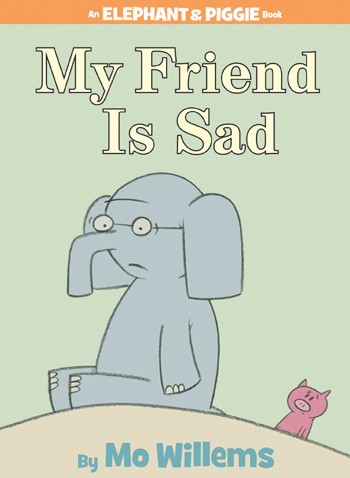 Ask your child, why was Gerald was sad? What did Piggie tell Gerald at the end of the story?
Check out the Family Newletter below for more information and how you can support this learning at home!
Kindergarten Concepts:
Thinking-Thoughts/Feeling-Feelings
The Group Plan
Thinking With Your Eyes
Body in the Group
Whole Body Listening
This site provides information using PDF, visit this link to download the Adobe Acrobat Reader DC software.